Photo: Stefan Olsson/Svensk Galopp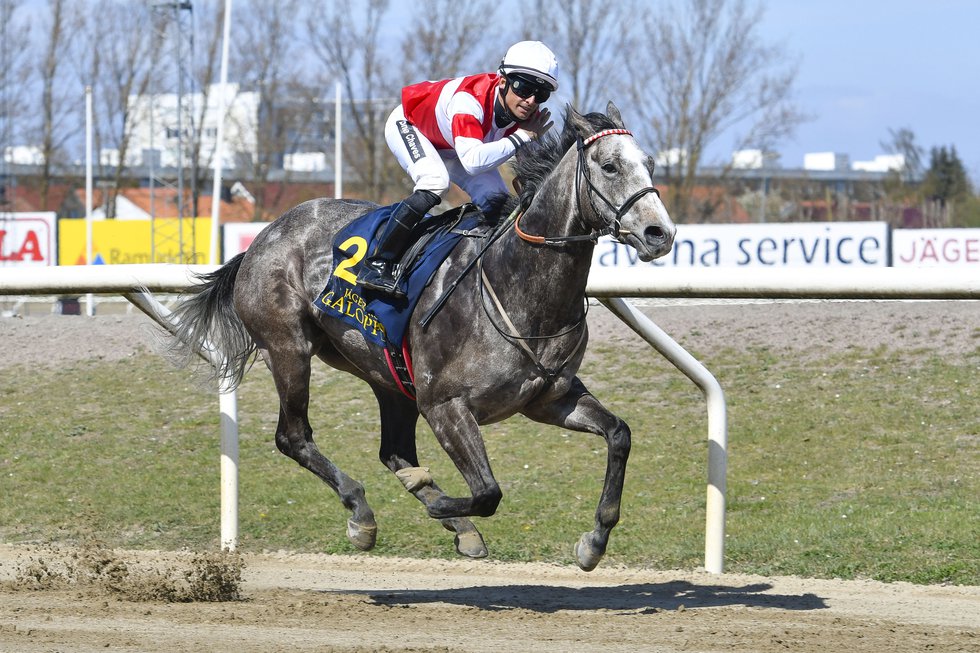 Duca Di Como impressed in the Listed ITM Spring Mile
27 April 2020 14:51
Duca Di Como made a brilliant reappearance at Jägersro Galopp in Malmö on 26 April when he nearly pulverized his six competitors in the Listed ITM Spring Mile.
With Elione Chaves in the saddle, Duca Di Como immediately took care of the lead and then tracked all the way across the 1,600 meters.
When the colt reached the finish line, it was eight lengths down to Red Hot Chili who sprinted past Plata O Plomo in the fight for second place.
The five-year-old Duca Di Como is trained by Cathrine Erichsen in Norway. The son of Clodovil is a graduate of the Goffs Sportsman's Sale in 2016 (see catalogue page) and the Goresbridge Breeze-up Sale in 2017.
The victory in ITM Spring Mile (L) was worth SEK 124,500 for Duca Di Como's owners Stall Como.