Photo: Steven Cargill/Svensk Galopp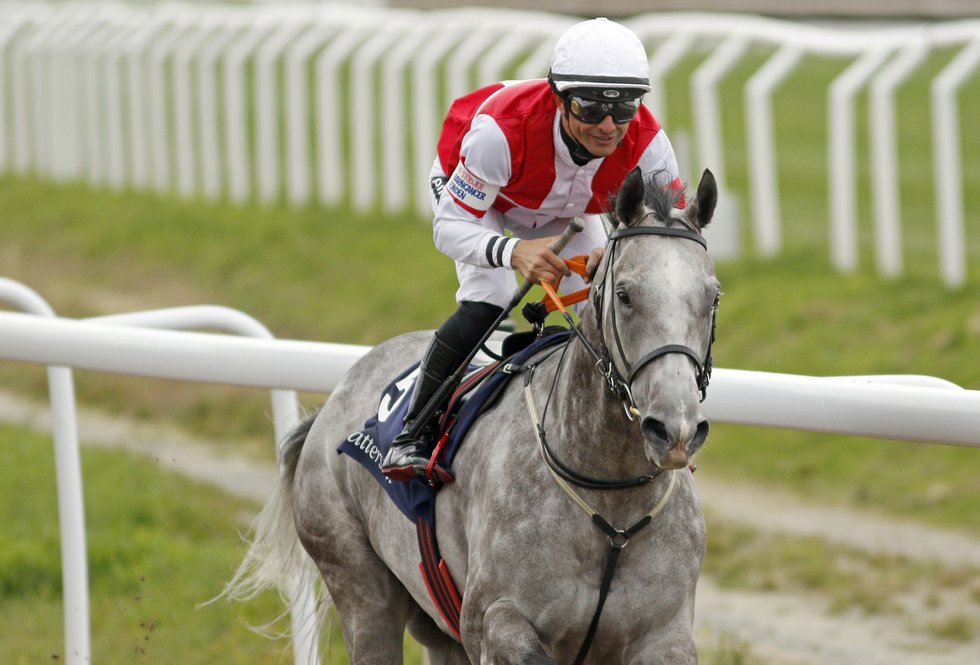 Duca di Como in Dubai - and rich Listed opportunities in Sweden
27 January 2022 11:20
Scandinavian horses are already showing the racing world that they are not in Dubai as tourists. Duca Di Como, one of the best in "Team Scandinavia", will make his Meydan debut tomorrow. One reason why you see so many good showings from our horses abroad is that Sweden has a strong racing program with good purses in the Black Type races.
In Downtown Dubai Cup, the sixth race on Friday's card at Meydan, you will see Duca di Como (Clodovil) enter gate 4. He comes with a rating of 108 and should have a decent chance based on that rating. Duca di Como has been the pride of Scandinavian racing for quite a while, especially when he gets to race on a dirt track. The distance should suit this sprinter/miler perfectly. He is packing a lot of pace and will almost certainly race prominently or in the lead. When in front, he is very hard to pass.
Trained in Norway by Cathrine Erichsen, Duca di Como has made all but two of his starts over the last two years in Sweden. His lifetime earnings are over 4.6 million SEK (approx. 500 000 USD or 368 000 GBP) which is a testament to the lucrative stakes program for older dirt horses in Sweden.
The two principal races in the program are the Pramms Memorial (L) and Nickes Minneslöpning (L). Pramms Memorial is scheduled for May 22 and last year the winner received 600 000 SEK. The distance is 1730 meters or approximately 8.5 furlongs and it will be run at Jägersro, in the south of Sweden. Nickes Minneslöpning is at Bro Park, close to Stockholm. The distance is 1600 meters or approximately one mile. The winner will take home 400 000 SEK and the race will be held September 18 as part of the undercard of the Stockholm Cup International (Gr.3).
The winner of both races will earn a million Swedish crowns in total!
Make no mistake, Duca di Como is the favorite to win both those races this year. Friday's race at Meydan should be a good indicator of how competitive Swedish dirt racing is. A good guess is that a lot of European owners and trainers will follow Duca di Como's results closely.