Photo: Elina Björklund/Svensk Galopp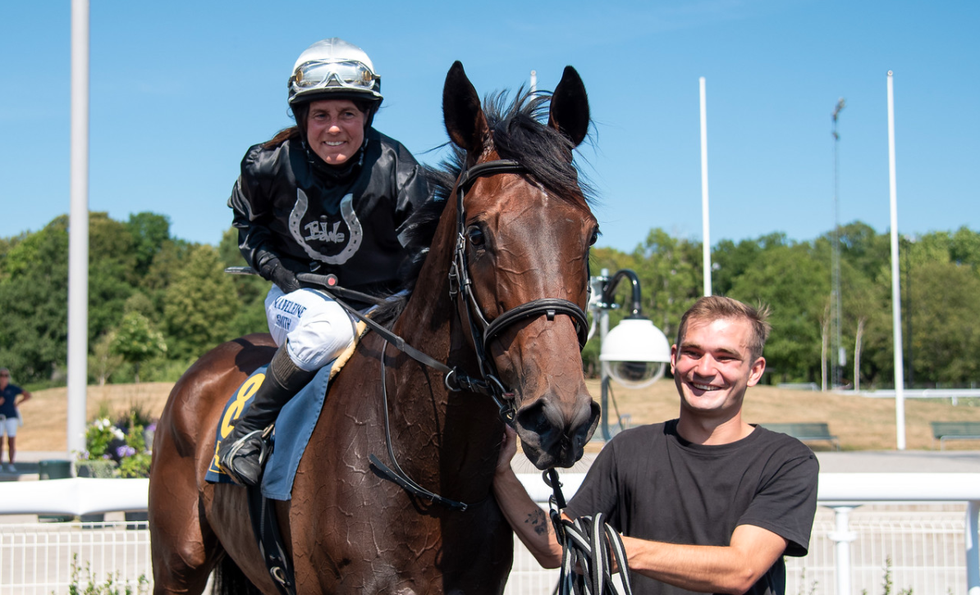 Hometown hopeful in Stockholm Cup - "My dream is to win"
16 September 2022 14:30
On Sunday, Sweden's biggest thoroughbred race Stockholm Cup will be ridden at Bro Park. Hometown hopeful Espen Hill is one of the favorites in the hunt for the SEK 900,000 first prize. He has raced in the Cup twice before - he finished fourth last year and second two years ago.
"Espen Hill has raced twice this year to get going and I have been very happy with him. Last year, I had lots of problems with viruses in my stable, that's why I didn't have a good year. We can just scratch out last year's numbers, but this year has been much better. Just look at the results. Espen Hill was a good fourth in Stockholm Cup last year, but he is in much better shape this year" says trainer and jockey Madeleine Smith.