Photo: Elina Björklund/Svensk Galopp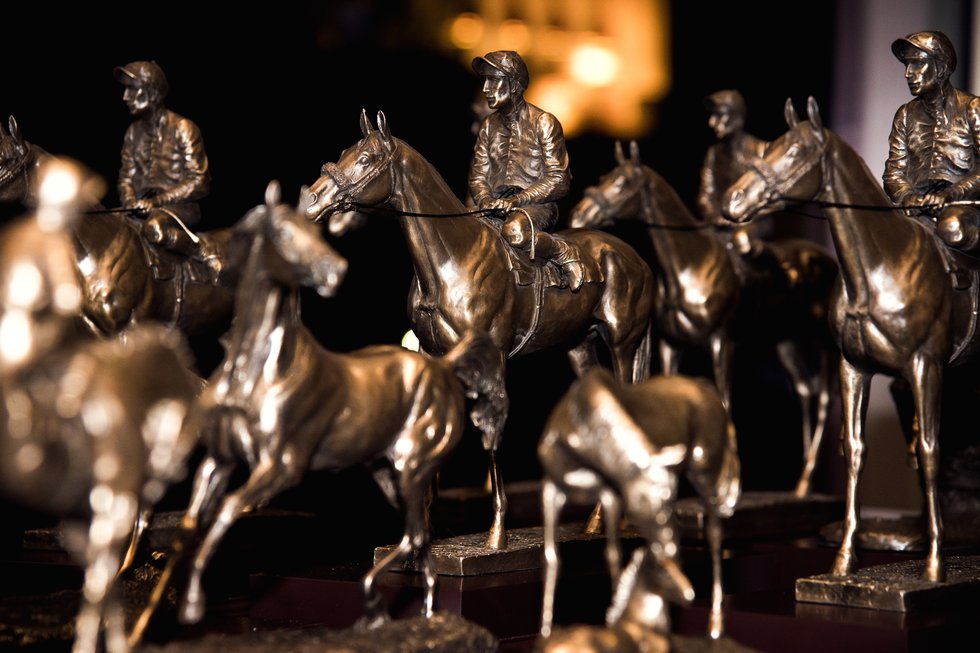 Horses of the Year in Sweden 2021
4 February 2022 18:21
The 2021 Horses of the Year in Sweden were announced today. Congratulations to all the winners!
Steinar (USA)
Trainer: Susanne Berneklint
Owner: Hästgruppen i Lund AB
Breeder: Willow Oaks Stable LLC
Three-Year-Old of the Year
Wolfof Vancouver (CAN)
Trainer: Lennart Reuterskiöld Jr
Owner: The JC Organization ApS
Breeder: Anderson Farms Ont Inc m.fl.
Suspicious Mind (DEN)
Trainer: Nina Lensvik
Owner: 360 North Horse Racing
Breeder: Stutteri Hjortebo
Filly or Mare of the Year
Havana Red (GB)
Trainer: Lennart Reuterskiöld Jr
Owner: The JC Organization ApS
Breeder: D R Tucker
National Hunt Horse of the Year
Early Voice (IRE)
Trainer: Kahlil de Burca
Owner: Mariano Commercial Ltd
Breeder: JS Bolger
Arabian Horse of the Year
Djelano (HOL)
Trainer: Maria Hagman-Eriksson
Owner: Maria Hagman-Eriksson
Breeder: MJ De Ruiter-Floor
Suspicious Mind (DEN)
Trainer: Nina Lensvik
Owner: 360 North Horse Racing
Breeder: Stutteri Hjortebo