Photo: Elina Björklund / Svensk Galopp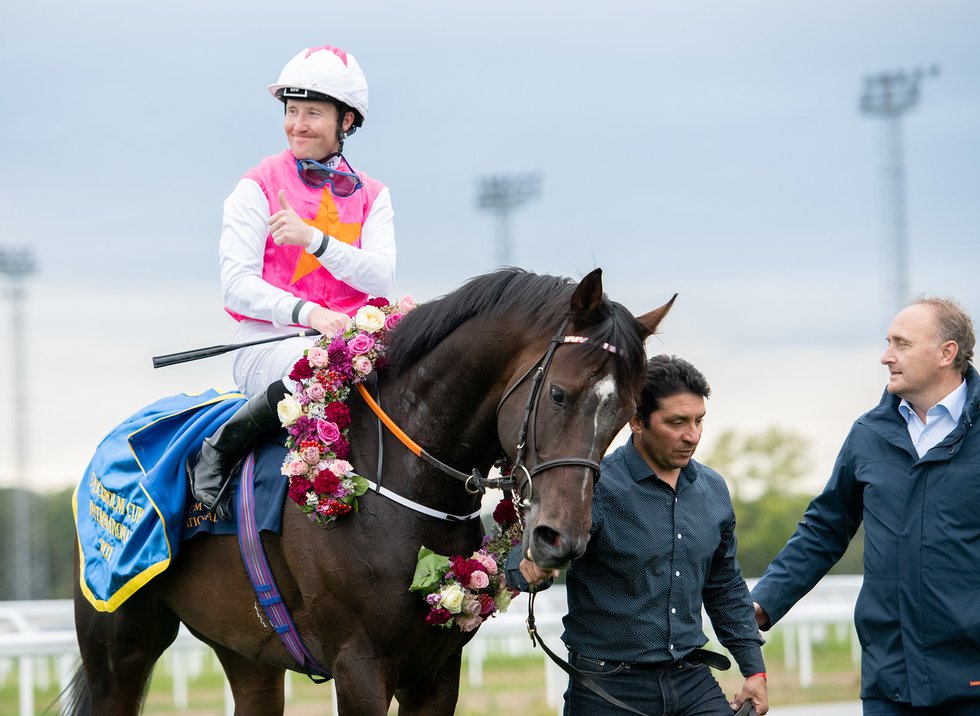 How Super will this Saturday be for the Scandinavian runners at Meydan?
4 March 2022 17:00
We have been writing articles about the Scandinavian horses during the Carnival in Dubai. We have seen a lot of good efforts, but not much success for our horses so far. However, there is reason to believe that this will all change this Saturday and betting-wise we might have found you some value!
This Super Saturday starts with Dubai City of Gold (Gr.2) over one and a half mile on the turf. The favorite is Shadwell's Hukum (Sea The Stars) coming from a lay-off of 154 days. We have also been impressed by Alignak (Sea The Moon) this Carnival. Although Alignak has been knocking at the door, we want to advise you about Square De Luynes (Manduro) from Niels Petersen's yard. Named the "Frankel of the Fjords" by the Racing Post, Square de Luynes has shown form not really known in Scandinavia before. The gelding is seven years old and has only managed twelve starts, eight of them being wins and he has only been out of the first three once. When Square de Luynes is ready to run, he is ready to run. Horses like Outbox (Frankel) and Red Verdon (Lemon Drop Kid) have not even been close to Square de Luynes when traveling to Sweden. We could mention more English horses going down in defeat to Square de Luynes, but we will spare the English this time.
Every horseman, every horseplayer, every punter, and every horse-racing journalist in Scandinavia has been longing for Square de Luynes to measure up against a truly elite international field. The City of Gold will now give Square De Luynes the opportunity to prove that he really deserves the title "Frankel of the Fjords".
Square De Luynes won his debut, but was only second in his last start as a two year old. His first start as a three year old came in the Norwegian 2000 Guineas where he was beaten by Duca Di Como (Clodovil), who turned out to be one of Scandinavia's best milers. Square De Luynes was sixth in the Swedish Derby, but that Derby is run over a dirt course. Back on the turf in Norway he obliged and all favorite backers could collect 35 dollars/pounds/euros/crown for every 10 invested. He has mostly been deep odds-on after that. He has only been beaten once over the classic distance and that was on the already mentioned dirt in the Swedish Derby. As a seven year, old he is still unexposed, and 14/1 seems extremely rich for an unexposed horse of this caliber. The Swedish-bred filly Iron Butterfly (Swipe) is a stable companion to Square De Luynes and will join the line-up but she is not near Square de Luynes in class.
We also have to mention Amhran Na Bhfiann (Galileo) who is now with Kahlil De Burca coming from Aidan O'Brien. The five-year-old was bought by Coolmore for 1.3 million guineas as a yearling and is a Group 2 winner in Ireland. Amhran Na Bhfiann is a full brother to Oaks heroine Was. Their mother is Alluring Park (Green Desert) out of Park Express (Ahonoora). Park Express is the dam of New Approach (Galileo) and Shinko Forest (Green Desert). It will a most interesting race within the race between Amhran Na Bhfiann and the Scandinavian champion Square De Luynes. Among the owners you will find sportscasters Lasse Grankvist and Hasse Backe. Backe is a former football trainer and was an assistant to Sven Göran Eriksson in Manchester City.
Photo: Steven Cargill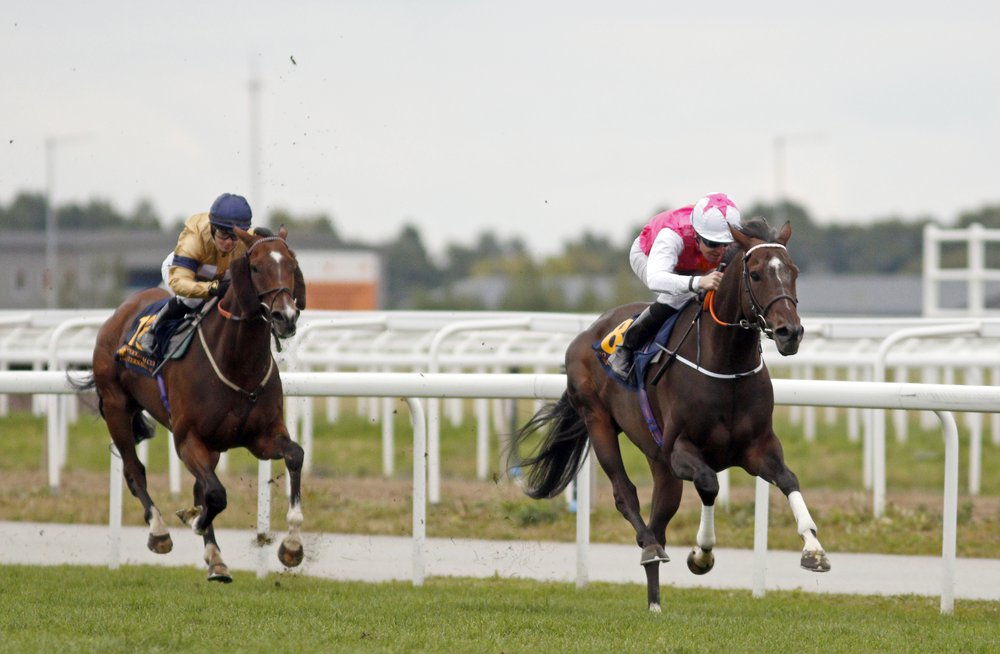 In the seven furlong conditions race named Ras Al Khor you will find two horses trained by Niels Petersen. Could Be King (Bated Breath) and Ascot Brass (Juniper Tree). They are both considered non runners by the British bookmares prizing them at 80/1. Sanary (Invincible Spirit) is trained in Sweden and has already shown promise in Dubai. 50/1? Extremely generous we would say. Are we repeating ourselves?
A horse we haven't seen yet in Scandinavia is Military Style (War Front). Military Style was previously with Coolmore and Aidan O'Brien and is of course beautifully bred. After winning a Group race as a two-year-old Military Style did not improve as a three-year-old his last start being sixth in the Darley Stakes (Gr.3) in Newmarket. Military Style is now with Kahlil De Burca and has famous Swedish co-owners in previously mentioned Grankvist and Backe.
In the Jebel Hatta (Gr.1), you will find another two horses trained by Niels Petersen. Kick On (Charm Spirit) and King David (Elusive City) readily available at 33/1 and 100/1. We will admit that the Godolphin runners are good, and that Lord Glitters (Whipper) is top notch. Still, we would say that "our" runners won't be far away at the finish.
Photo: Cedric Lane