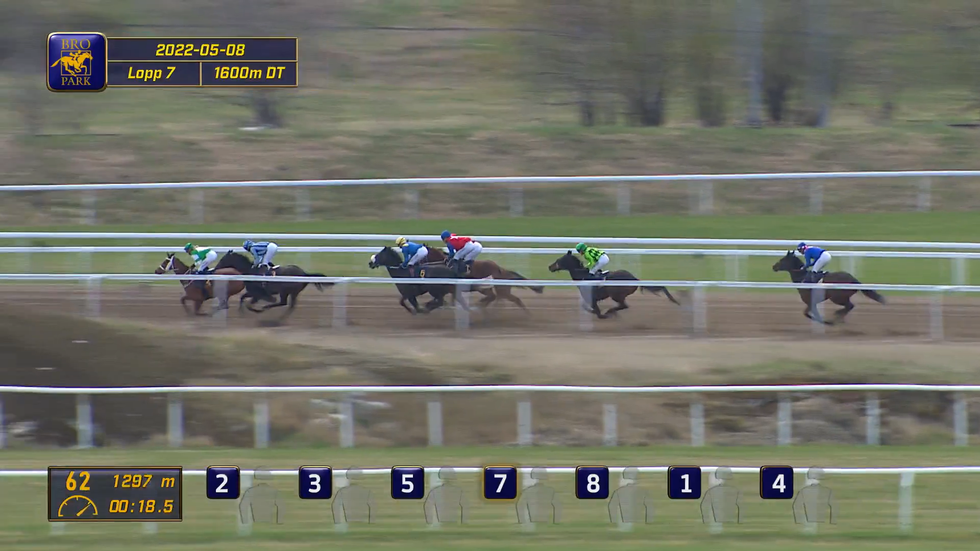 Next generation real-time tracking system for horse racing launched at Bro Park
19 May 2022 11:14
To digitize and develop horse racing for the future, that is the driving force behind a new real-time tracking system that is now being launched at Bro Park.
The technology is completely new in the horse racing context and unique in that the horse/jockey don't need to carry any transponders. Instead, laser sensors (LiDAR) and cameras are used to sense and read the horses' movements and positions in real time. The data can be used for, among other things, TV graphics, new digital services and advanced race analysis.
"This is just as useful for those who visit us for the first time, as for those who are already loyal fans. We strongly believe that the real-time tracking of the horses will make flat racing more accessible and understandable to anyone, both on the track or on a TV screen. It is especially exciting that Bro Park has been used as a pilot track and thus is the first track in the world to have access to this new system," says Svensk Galopp's CEO Harald Dörum.
iReality is the company behind the innovative solution. Its founders, Bo Klevenstedt and Magnus Tuononen, have many years of experience between them from horse racing both in Sweden and internationally.
"We imagine that more data and new digital services are important for growth and increased competitiveness for horse racing, as it is for most sports. We are pleased to be able to offer and deliver a truly next generation solution for positioning and tracking and thereby enhance the race experience," says Bo Klevenstedt from iReality.
"We are really looking forward to a long-term collaboration with Svensk Galopp and to jointly develop the exciting and fast-paced sport of horse racing. In this way, we can continue to charm already dedicated fans and attract new target groups both on site and in digital channels," says iReality's Chairman of the Board Peter Almberg.
The audience at Bro Park can follow the new TV graphics on the track's internal TVs to begin with. Gradually, we will then make the graphics and data available in more channels.