Photo: Elina Björklund/Svensk Galopp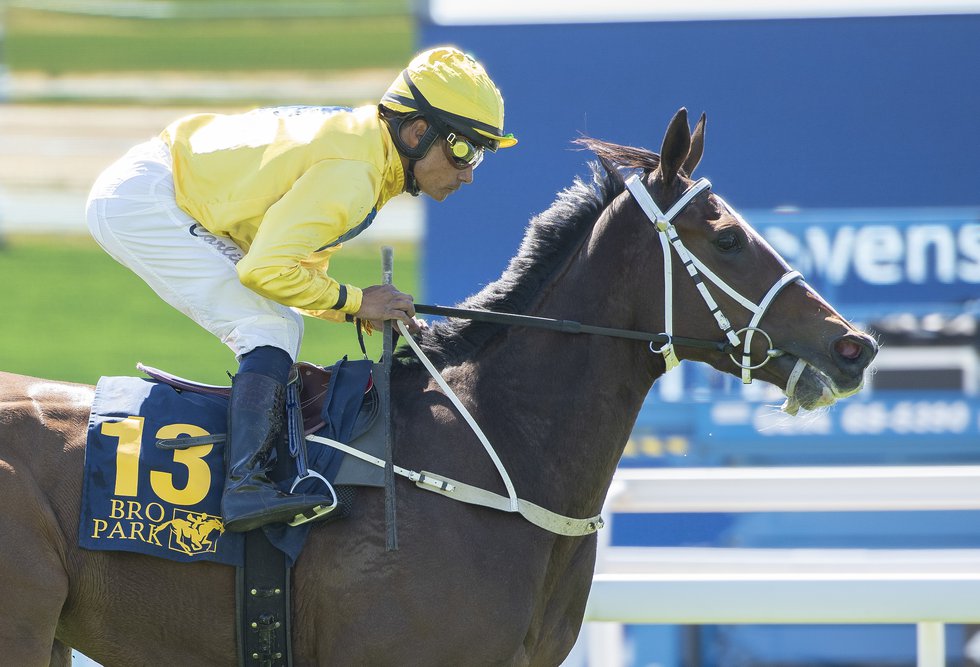 Six Scandinavian runners on the opening night of the Dubai World Cup Carnival
13 January 2022 22:39
On Friday, the 14th of January, the Dubai World Cup Carnival gets underway. There is a strong Scandinavian presence and we are very happy to see that we will have three Swedish-trained horses in the stalls on the first day. Scandinavia is also represented by three Norwegian-trained runners, of which two are Swedish-bred.
And they are off and racing! There will be six Scandinavian runners on the opening night of the Dubai World Cup Carnival at Meydan:
Master Bloom (SWE) - C Erichsen, Norway / Elione Chaves
Suspicious Mind (DEN) - N Lensvik, Sweden / Per-Anders Gråberg
Hotline Bling (IRE) - R Freire, Norway / Manuel Martinez
Ascot Brass (SWE ) - N Petersen, Norway / Patrick Cosgrave
Silent Night (SWE) - P Wahl, Sweden / Elione Chaves
El Guanche (FR) - R Ramallo, Sweden / Manuel Martinez
Rest assured, they are not in Dubai for the sun and the wonderful beaches. They have come to compete and their overall ratings are high. 
Some of you might remember Silent Night (Night of Thunder) from the last two Carnivals. She comes with a rating of 98 and will enter stall 9 in the Cape Verdi (Gr.2) with a lot going for her. She has a great turn of foot when she gets to race on the turf. She was fourth in this race last year before taking fifth in the Balanchine (Gr.2).
The year before that, she tried her luck in the UAE 1000 Guineas but didn't care much for the dirt track. In the Meydan Classic (L), back on the turf, she was second, beaten only a neck to Well of Wisdom (Oasis Dream). 
"She has been training well down here", says trainer Patrick Wahl. "She might be just a little bit short of work, but I guess that will go for a lot of the competition as well. I feared this would be an even harder race than it turned up to be so I am actually quite pleased".
Wahl continues, "She really thrives on a good Meydan surface and 1600 meters are perfect for her. She will stay 1800 as well. The important thing for her is that the race is truly run. She will need a pace to run at as she is packing speed and the more the front-runners have spent, the better for her. Of course I would love for her to get a Group Two placing, but if we are fourth in the race, running decently, I won't get disappointed. 
Photo: Cedric Lane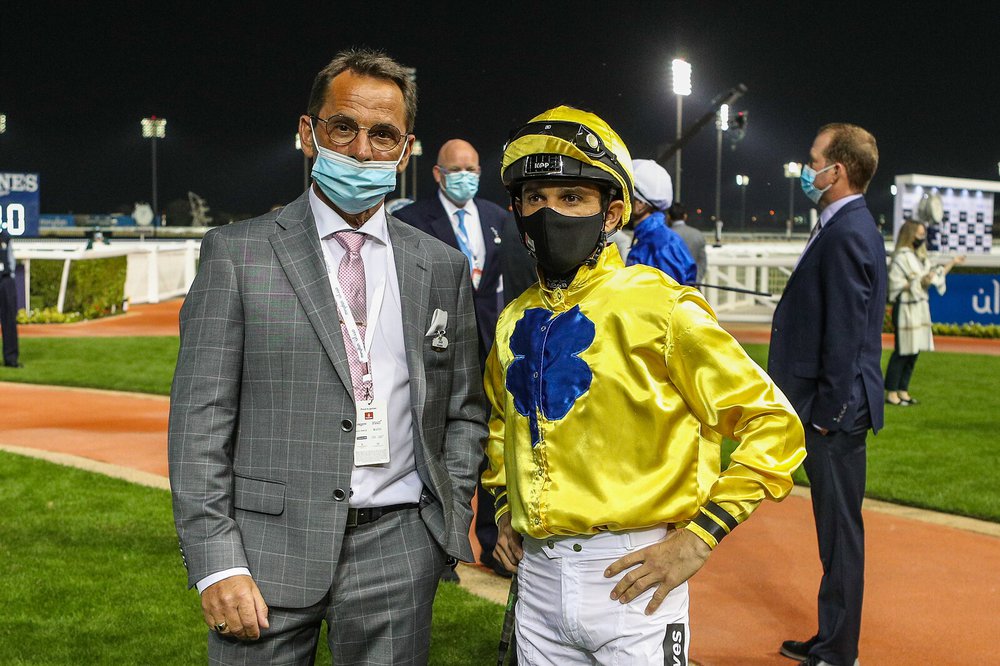 Having a Swedish-bred mare like Silent Night is somewhat of a double-edged sword. On one hand, you want her to show how good Swedish racing is and that our breeders know what they're doing. On the other hand, we already know that. We also know that a good showing might take a mare like Silent Night away because prices for broodmares in Sweden are very low compared to the rest of the world. We will ask Patrick Wahl about his opinion on the issue.
"When we were second here in a Listed two years ago, we had a lot of good offers for her. The owners wants her to keep on racing as long as she is showing us that she wants to. We haven't really discussed any breeding plans and I would be very happy to continue to race her. Should we win a Group 2, it would of course change things. Then we might not be able to refuse any offers, but that would be a good thing, wouldn't it?" says Patrick Wahl.
Photo: Skärmklipp från Instagram