Photo: Steven Cargill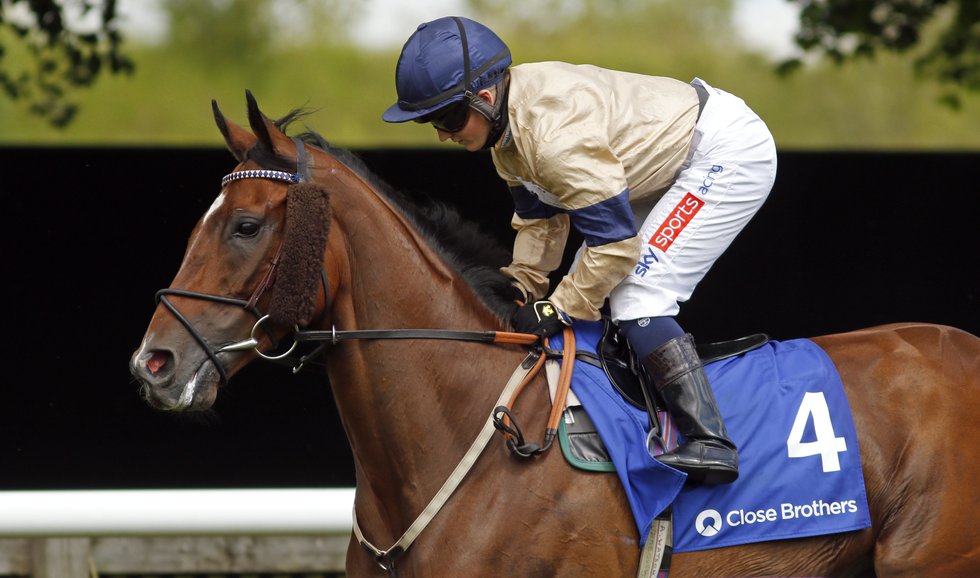 Stockholm Cup card attracts strong international entry
17 September 2021 11:19
British-trained horses dominate a strong international entry for Stockholm Cup Day, one of the highlights of the Scandinavian racing calendar which takes place at Bro Park on Sunday, 19 September.
Two of the ten entries for the featured €138,000 Group 3 Stockholm Cup hail from the UK. Outbox ridden by Hollie Doyle, winner of the Listed Fred Archer Stakes at Newmarket in June represents Lambourn trainer Archie Watson, while the eight-year-old Red Verdon, who tasted international success in last year's Group 2 Prix Morris de Nieuil at Longchamp, is saddled by Newmarket trainer, Ed Dunlop and ridden by David Egan.
Further British interest is added to the Stockholm Cup by Pat Cosgrave who will be bidding for back-to-back victories on the Niels Petersen-trained Square De Luynes who also won the 2019 running under Rab Havlin.
British success in the Stockholm Cup was last seen in 2018 when Fran Berry rode David Menuisier's Thundering Blue to victory.
Watson's Corinthia Knight returns to contest the 1200 m Bro Park Sprint for a third time.  In 2019 the six-year-old gelding reversed the previous year's form with locally-trained Ambiance to win the Listed contest by a neck partnered by the returning Luke Morris.
Stablemate Mighty Gurkha who won last year's Group 3 Sirenia Stakes at Kempton Park joins the line-up ridden by Hollie Doyle, together with Jane Chapple-Hyam's Aplomb who will be partnered by David Egan.
Dennis Madsen, Director of Racing of Racing at Svensk Galopp said, "Our international marketing campaign has been designed to highlight the many valuable opportunities that exist for overseas runners and we are delighted to have been rewarded with such a strong international entry.
"Racing in Sweden has a lot to offer and the fact that we have a mix of trainers who have had runners here before and are returning again, and some trying the experience for the first time is a very positive for the future."
Among those having their first Scandinavian runners are Darryll Holland who had the Listed Tattersalls Nickes Minneslopning in mind for Sun Power even before he crossed the line having made all to win a seven furlongs handicap at Kempton Park last month.
British-trained horses running at Bro Park Sunday 19th September 2021
Race 3 - 14:00 Sheikh Zayed Bin Sultan Al Nahyan Cup (LPA)
Al Kaaser (James Owen/Hollie Doyle)
Race 4 - 15:00 Tattersalls Nickes Memorial (L)
Ambassadorial (Jane Chapple-Hyam/David Egan)
Stone Soldier (Archie Watson/Luke Morris)
Sun Power (Darryll Holland/Pat Cosgrave)
Race 5 - 15:00 Appel Au Maitre Svealandlopning
Last Hoorah (Archie Watson/Hollie Doyle)
Race 7 – 16:15 Lanwades Stud Stakes (L)
Dalanijujo (Mick Channon/David Egan)
Race 9 - 17:10 Stockholm Cup (Gr.3)
Red Verdon (Ed Dunlop/David Egan)
Outbox (Archie Watson/Hollie Doyle)
Race 10 - 17:45 Bro Park Sprint Championship (L)
Mighty Gurkha (Archie Watson/Hollie Doyle)
Aplomb (Jane Chapple-Hyam/David Egan)
Corinthia Knight (Archie Watson/Luke Morris)
British-based jockeys riding for local trainers at Bro Park Sunday 19th September 2021
Race 1 - 13.00 HM The Queen's Prize
Conor O'Farrell - Liars Corner (Kahlil De Burca)
Sam Jukes - Tegerek (Karen Kuszli)
Race 7 – 16:15 Lanwades Stud Stakes (L)
Pat Cosgrave - Ramone (Niels Petersen)
Race 9  - 17:10 Stockholm Cup (Gr.3)
Pat Cosgrave - Square De Luynes (Niels Petersen)
Race 10  - 17:45 Bro Park Sprint Championship (L)
Pat Cosgrave - Prince Of Fjords (Niels Petersen)