Photo: Stefan Olsson/Svensk Galopp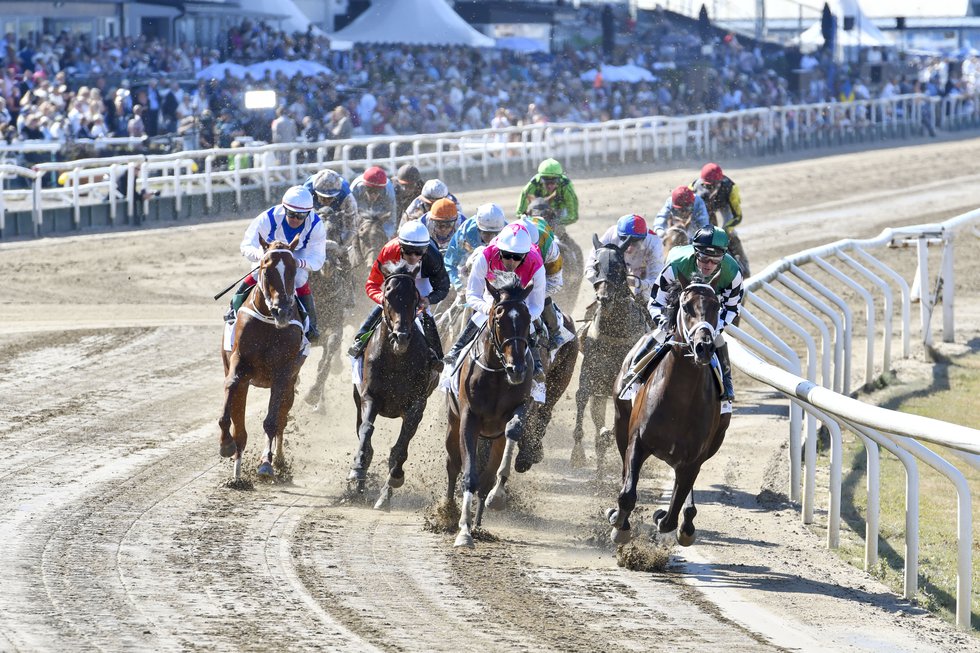 Swedish Derby & Oaks Series attracts record entry
4 May 2021 10:48
The 2022 Swedish Derby & Oaks Series which closed on Monday, 22 March, has received a record number of entries with more than 500 horses eligible for the ten-race Scandinavian challenge.
The series comprises ten competitive races for three-year-olds which, with the exception of the Bro Park Sprint for Scandinavian-bred horses, will be run over three meetings on the dirt track at Jägersro Racecourse between June and August 2022 and offers total prize money of almost €768,000 (SEK 7.8 million).
The Swedish Derby alone is worth in excess of €249,000 providing a valuable opportunity for a good class of handicapper with a rating of 90-100 or less.  Fillies are well catered for with prize money for the Swedish Oaks set at almost €115,000 and the Altamira worth nearly €33,000.  Prize money is paid down to sixth place in all races.
This year's entry is boosted by the inclusion of the full catalogues of the Goffs UK, Arqana and selected Tattersalls Breeze-Up sales.
Dennis Madsen Director of Racing for the Swedish Racing Authority said, "This year's record entry further endorses the innovative partnerships we have formed with the sales companies and demonstrates among the Breeze-Up consignors recognition of the value of an entry in the Swedish Derby & Oaks Series.
"We hope that many of the horses entered will remain after the next forfeit stage and that in addition to the horses that are imported into Scandinavia, new owners will take the chance to leave their Breeze-Up purchases in the series."
There is no supplementary entry stage for the Swedish Derby & Oaks Series, so maintaining the entry at the forfeit stages can prove valuable.
"Sweden's reputation for providing good prize money and good quality racing continues to rise and last year's Breeders' Cup Juvenile Fillies' Turf winner Aunt Pearl whose dam, Matauri Pearl, ran her entire career in training in Sweden is one of many examples of class performers who can claim Swedish heritage.  Other notables include 2019 Swedish Derby contender, Tribhuvan, who only last weekend won the Grade 2 Fort Marcy Stakes at Belmont Park, " added Madsen.