Photo: Steven Carhill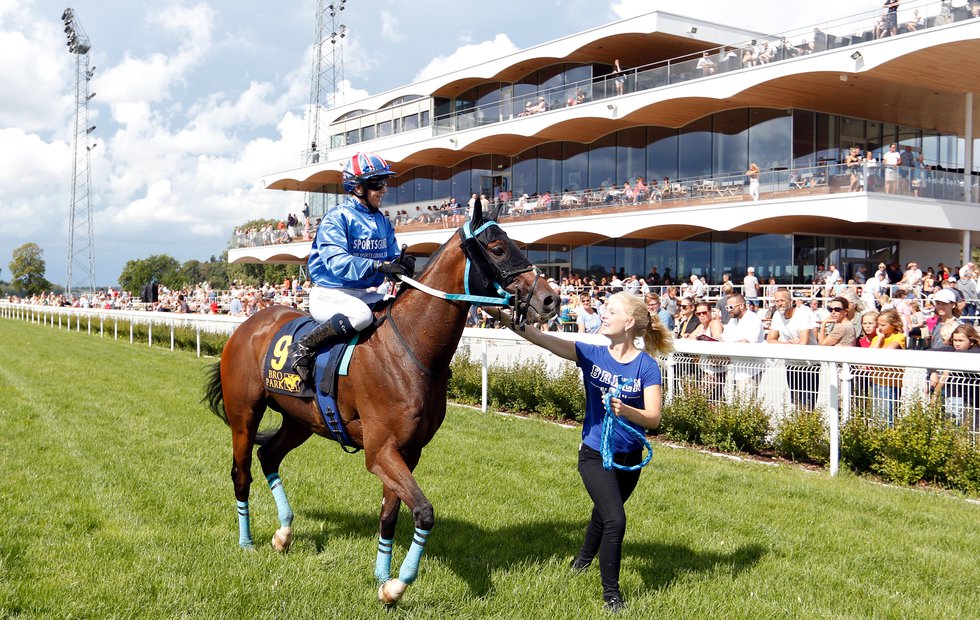 Women Jockeys' World Cup placed on hold
24 April 2020 10:30
Plans to stage the 2020 Women Jockeys' World Cup at Bro Park, Stockholm, have been placed on hold by Svensk Galopp due to the developing Coronavirus pandemic.
The event which has been held annually since 2017 has attracted top female riders from all over the world including Hong Kong, Japan, New Zealand, South America and neighbouring European countries, and had been scheduled to take place on Sunday, 28 June.
Flat racing returns to Sweden on Sunday, 5 April when the 2020 season gets underway with a seven race card at Bro Park staged behind closed doors.
Dennis Madsen Svensk Galopp's Director of Racing and architect of the Women Jockeys' World Cup said, "We are doing everything we can to make sure we can continue to race safely, but given the current global situation it would be unwise to be planning an event that will attract participants and media from all over the world.
"It is very disappointing because the Women Jockeys' World Cup has been instrumental in providing opportunities to showcase female talent, but the health and safety of everyone involved must be our first consideration.
"If the global situation changes dramatically, we could possibly find a date in the Autumn although it is most likely that the Women Jockeys' World Cup will return in 2021."
The Women Jockeys' World Cup has so far attracted top professional female riders representing 12 racing nations and was won last year by Japanese sensation, Nanako Fujita, who is joined on the event's roll of honour by Sweden's Josefin Landgren (2018) and French rider Maryline Eon who won the inaugural running.